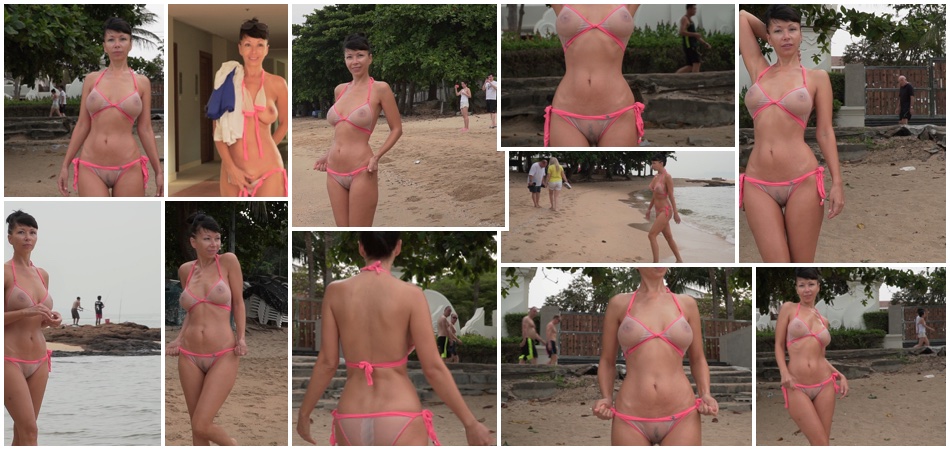 When my bikini gets wet it becomes completely transparent. I was interested to observe the reaction of people around, when they noticed that my swimsuit is not able to hide something from their eyes.
Here are short excerpts from this video:
Naughty Lada:
The entire version of this video available for my lovely members.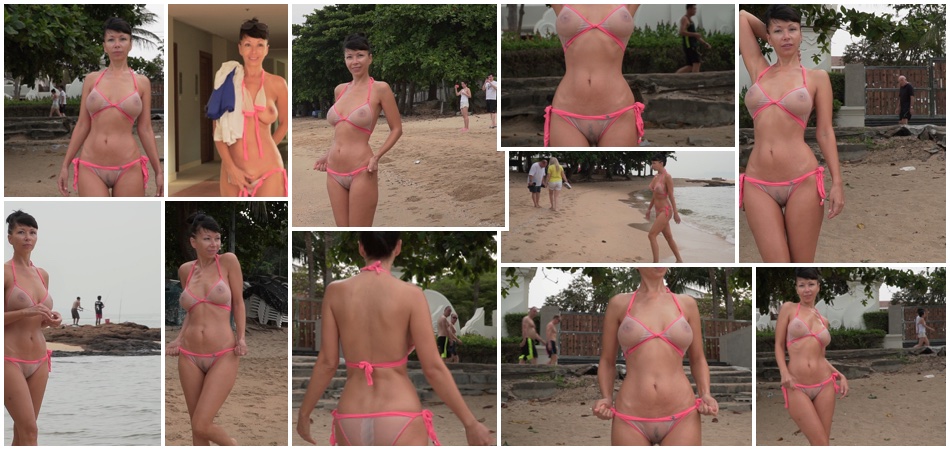 Watch full versions of my movies in my members area.